"A pure, soulful, performance by one man and his acoustic guitar."- Sound Color Vibration
About
Christoph Bruhn is an accomplished instrumental guitarist and vocalist. His mission in music is simple: to first unite friends and family in the intimate setting of a house concert and to share the sound of the steel string acoustic guitar.
After leaving his small northern Minnesota hometown, Christoph Bruhn settled in Duluth, MN where he continued his development as a guitarist. During studies with local guitar educator and performer Jimi Cooper, Christoph furthered his skills in all areas of music but it was the introduction of John Fahey that sparked the most interest and creativity. Bruhn would go on to record Weekends on the Frontier, an acclaimed solo guitar effort which was produced at Sacred Heart Music Center in Duluth under the experience of chief engineer Eric Swanson.
Now, after a move to the state's capital of St. Paul, Christoph continues to work as a composer and performer alongside Grass-Tops Recording founder and artist Kyle Fosburgh. The two men have completed an all-house concert tour in April 2015 and plans are materializing to replicate the success of that in 2016. Christoph will be releasing a new record in early 2016 which promises to be a fitting follow up to Weekends.
Music
Chandelier
LP | Issued April 2016
Weekends on the Frontier
LP | Reissued March 2014
Jesu, Joy of Man's Desiring
Single | Released May 2014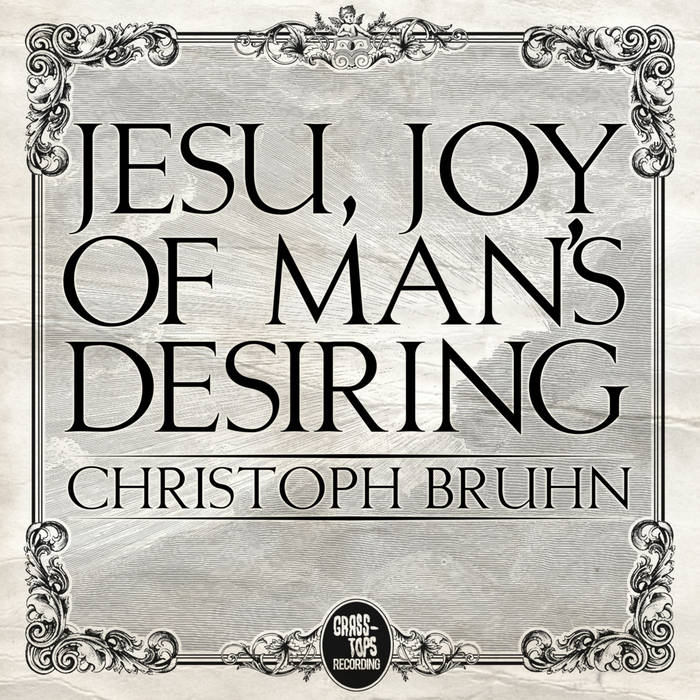 Upcoming Shows
April 5, 2018 – Aquanaut Variety Hour

"The Corporate Innovation Symposium"

Brave New Workshop – Minneapolis, MN

Doors 7pm – Show 8pm
"Weekends on the Frontier rolls and rides with a beautiful flow." - A Closer Listen
Press
In a town where an acoustic troubadour is serenading you with a folky lament on every street corner, it's great to hear a guy who has nothing to sing about, who just wants to play some acoustic guitar in the style of greats like John Fahey. Transportative, if that's a word. (Let's say it is.)"
- Duluth News Tribune
Grass-Tops Recording is back today with one of the most fantastic reissues of 2014, Christoph Bruhn's Weekends on the Frontier. The record is as raw as it gets, no overdubs, post production tricks or over-extended harmonic bridges that lead to nothingness; just a pure, soulful, performance by one man and his acoustic guitar."
- Sound Color Vibration
There's something to be said for a bare-bones approach to recording in this age of the endless overdub and the ability to create dense multi-instrumental compositions with a few clicks of the mouse in a home studio. That's part of why Minnesotan Christoph Bruhn's Weekends on the Frontier is so refreshing …. He doesn't need studio embellishment – each piece is rich enough on its own."
- Music To Eat
Weekends on the Frontier rolls and rides with a beautiful flow, the notes ringing into each other and creating a concert out of six strings. Fretted notes interplay with the open strings and create cathedrals of contrast and interest."
- A Closer Listen
Contact